Speedy, Reliable & Professional Repossession Services
Nationwide repo can help with Vehicle Repossession Services, 24/7, 365 days a year.
We are a repossessor who acts quickly to take back the car you need. We have professional skip tracing agents who can track down the vehicle in a matter of days and in some cases just 24 hours.
When there is a lender involved you want a company that can represent you as fast as they can and in a professional manner.
Nationwide repo has professional repossession agents in all 50 states, ready to serve you quickly. You can call us anytime, we are happy to answer any of your questions right over the phone. We aim to help our customers as thoroughly as possible.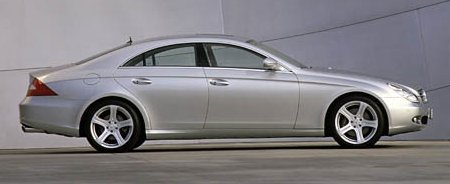 The Vehicle Repossession Services Process
All you have to do is give us a call at 1 800 425 5075 and we can talk to you about what's involved with car repossession.
After we talk to you we will ask you to download and send us our hold harmless agreement. This makes sure we can take care of everything in a legal manner.
After you send in the hold harmless, we get straight to work finding the car with our Vehicle Repossession Services. Many times this involves skip tracing which is a form of tracking we do.
Our skip tracing agents are highly trained and very good at finding the car you want back.
Skip tracing is an altogether different game and it takes time to learn the ropes correctly. This is why we invest a huge amount of time in our people to make sure they are highly trained.
We do our best to track down the vehicle within a matter of days. Once the car is found we then send out our repossession agents with their tow truck to obtain what's needed.
Once the car is found and taken back we let you know we were successful and have our car at a local impound lot.
After this, we will walk you through any necessary things we might need from you at this point.
We Handle All Types Of Repossessions
Nationwide can handle all types of repo jobs. We handle, boats, Rv's, Trucks, equipment and more.
You Can Count On NationWide
Nationwide has been in the repo business for over 20 years and we believe we are one of the best at what we do.
The benefit you get when you hire us is we know exactly what to do to get your vehicle back and in good working order. Many other repossession companies will not care if there is damage to your car. We are different, we will seek out the best time to grab your car so there is no damage done.
State of the art towing equipment
With Nationwide you get full state of the art towing equipment that can get your vehicle back to you fast.
Highly trained drivers behind the wheel
Our drivers are highly trained and certified, this means they know the best times to grab your car and bring back to you safely. This is the difference between a professional repo company and an amateur one.
100% satisfaction
We want all of our repo customers happy, so we guarantee our work and back it up with 100% satisfaction.